MUSIC
Music

Music Deparment Web Site

Our students enjoy a comprehensive music education and many attend instrumental classes taught by experienced and professional tutors. To enrich their musical experience, music tours are organised to take students to countries such as Japan, Belgium, Germany, Austria, the Czech Republic and Australia.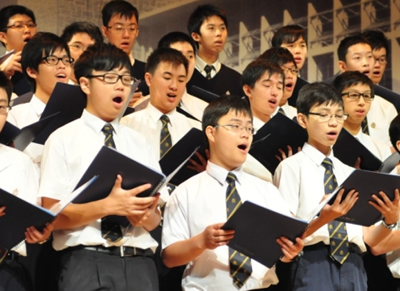 Choir performance in 160th Anniversary Concert


In addition to the annual Music Contest and Music Marathon, the Music Union also organizes regular Assembly concerts for students. The College music teams, consisting of the Choir, the Chinese Orchestra, as well as the College Symphony Orchestra, participate actively in various music contests including annual Hong Kong Schools Music Festival. Outstanding achievements have been attained in both group and individual events over the years.