STUDENT SUPPORT
Overview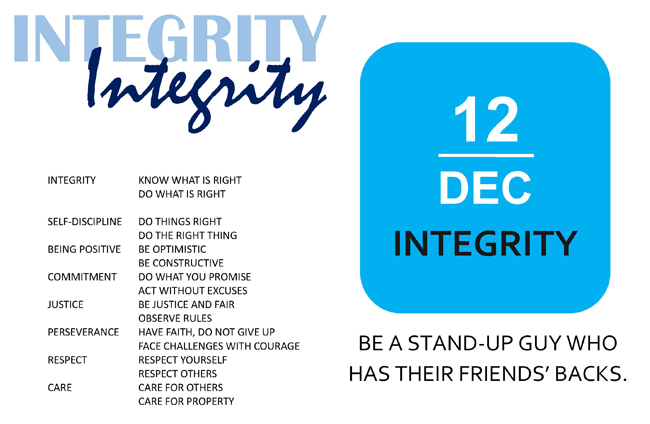 The College offers a caring and supportive community to cultivate a healthy attitude to life. All teachers work together for the spiritual, emotional and psychological well-being of the students. The College is also supportive of the principle of inclusive education. For many years, the College has welcomed and assisted visually-impaired students. The members of our student support working committee collaborate with each other to provide high quality programmes for students. The committee consists of the following teams and individuals:
Discipline Team
Guidance Team
Civic and Moral Education Team
Students' Association Advisory Team
Careers and Life Planning Team
Other Learning Experiences Team
Special Educational Needs Team
The College Chaplain
Social Workers
Educational Psychologists
Student Counsellor
The pursuit of excellence with integrity is one of the goals of our education. St. Paul's College fosters ethically aware, and caring young leaders of great potential by modelling and character building through an emphasis on the four precepts that we all share: Justice, Honour, Truth and Virtue. The eight character traits identified based on students' needs and school's values are as follows: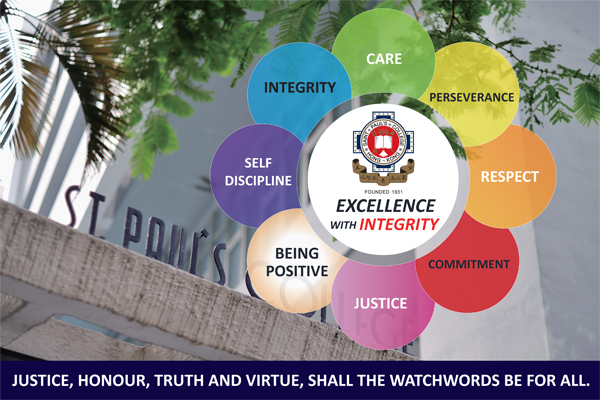 Approach
The College adopts a thematic approach to student support which is a deliberate effort to instil in students integral values and traits based on Christian principles. The thematic approach in three progressive stages aptly integrate specific themes at each level.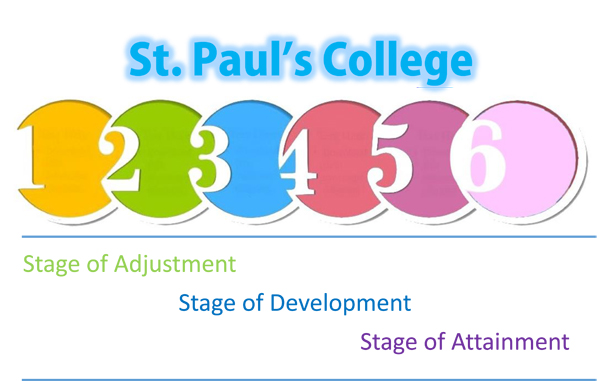 In the first stage of adjustment, self-management and self-understanding are the key themes to help students understand their personal strengths and weaknesses and to demonstrate hard work and commitment to purpose. Supportive programmes aligned with the themes of self-discipline will be organized to help students monitor themselves for improvement and restrain themselves from inappropriate behaviour. At this stage of development, self-awareness and leadership are the two main themes to equip students with community and global awareness while creating opportunities for students to develop leadership skills and qualities. Grooming leaders with integrity is the ultimate goal of the thematic approach, and "Excellence and Commitment" are the themes of this stage of attainment.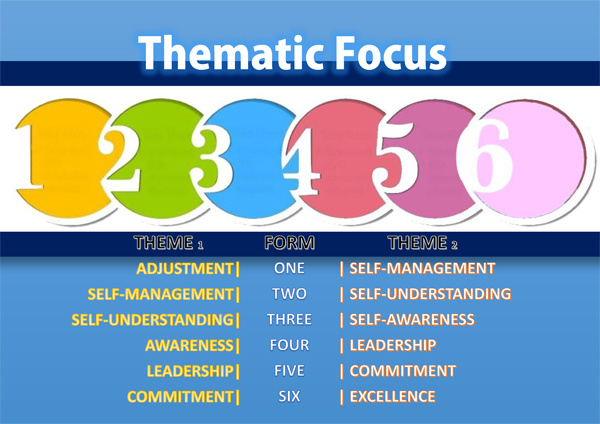 The College measures the attainment of each individual student not only by his academic achievements, but also by the honour and integrity displayed by each student. In an effort to pursue both excellence and commitment, the College makes character formation and values education integral to the curriculum at all levels.

Resources from the EDB for Student Support